STAIRLIFT MANUFACTURER HANDICARE RESPONDS QUICKLY TO COVID-19
Member News
Global stairlift manufacturer and home adaptation solutions provider Handicare has responded swiftly to the current emergency situation, safeguarding employees and customers around the world.
In the UK and Holland, robust protocols and procedures have been put in place to keep its stairlift manufacturing facilities operational for the foreseeable future, while its office-based staff in the UK have been working remotely since the government advised against non-essential travel.
Handicare Executive Commercial Director UK, Europe and Far East, Clare Brophy praised the company's employees for their willingness to adapt quickly to new ways of working which have been essential to the success of keeping the business up and running for its trade and retail customers.
"Together with our partners, we're all supplying many vulnerable people who are completely dependent on Handicare's products to make their everyday life easier. We take our responsibility seriously for supporting them and our partners. We're actively taking steps to keep our factories operational and to support partners' businesses and the teams at Handicare have responded magnificently."
Handicare is one of the UK's leading providers of straight, curved and outdoor stairlifts servicing all areas of the marketplace from its sites in the West Midlands and West Yorkshire. It supplies stairlifts locally through a network of mobility dealers and shops, through local authorities and directly to consumers.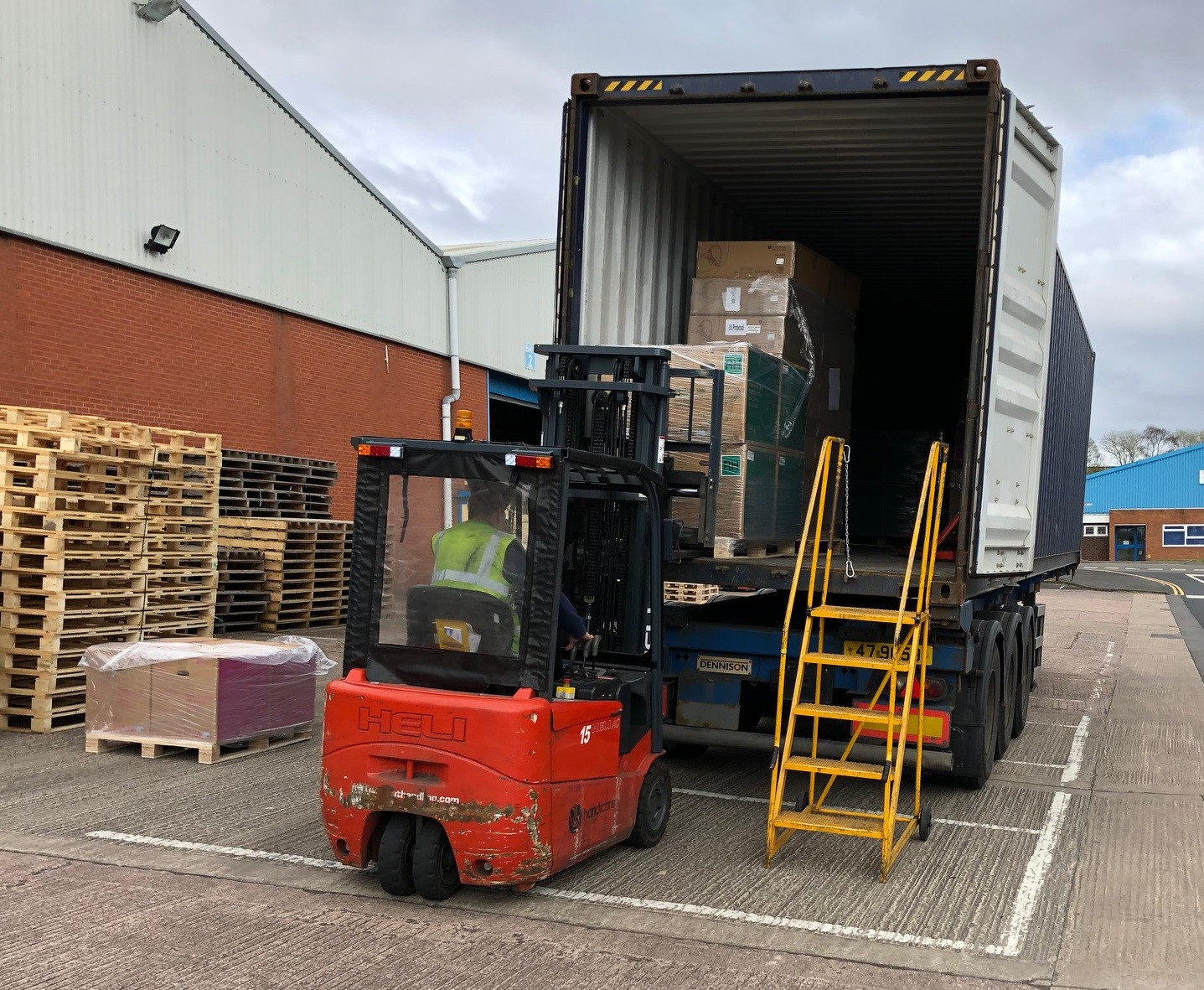 UK Sales and Marketing Director Paul Stockdill said: "Our UK team is 100 percent focused on continuing to supply and maintain our much-needed products and services either through our partner network or directly for the many vulnerable people who are completely dependent on them.
"We take our responsibility seriously for supporting them, particularly at a time when they're feeling very worried about the risk to their health of contact with strangers in their homes."
The business has taken steps to ensure the health and well-being of its employees as well as its customers. These include:
Closely monitoring developments with the COVID-19 outbreak, following guidance and implementing recommendations from the British government and public health authorities.
Implementing travel restrictions to prevent non-essential travel. We have also increased our IT capacity to enable homeworking for many of our office-based employees.
Increased communications to inform, support and protect employees via intranet, poster campaigns and email.
Maintaining very high hygiene across all workplaces.
Asking everyone who is requesting in-home assessments for stairlift installations, actual installations and maintenance visits to provide information about their personal health in terms of whether they have any symptoms, are self-isolating or recovering from any illness.
Provided masks, hand sanitisers, and surgical gloves for all field-based personnel who are making customer visits.
The direct-selling departments have introduced new methods of communication for customers, offering alternatives to in-home assessments to reassure people enquiring about having a stairlift installed.
"In order to minimise face-to-face customer contact our team is making use of existing technologies to have conversations which are helping to build trust and share information. With many years of experience dealing with vulnerable people, we felt it was important to be as proactive as we can with new and existing customers to give them reassurance that support is there if they need it now or whenever they are ready to proceed with an installation. The response has been very positive so far," said Paul.
Handicare has also offered assistance and additional support to stretched local authorities who may have diverted their OT teams to frontline duties.
In a communication to its local authority clients and contacts, Handicare wrote: "The government and the NHS are currently prioritising initiatives to free up hospital beds which can be used for patients who are unwell with COVID-19. The NHS is therefore keen to discharge patients who are well enough to go home if they have the necessary equipment to assist them. This is dependent on OTs being able to visit those concerned to carry out assessments. Handicare has a large team of fully qualified surveyors and the moving and handling team who are standing by to assist by carrying out assessments on behalf of your OTs. We are keen to offer this service as it will help to free up hospital beds in your locality."